A finance degree is the smartest career move you can make if you want to become a successful and effective businessperson. Why? Because no matter what your education level, business is booming! The Bureau of Labor Statistics predicts 14% job growth in the financial sector between now and 2022. Get a finances degree now and you'll be on your way to building a solid foundation for your future.
The finance degree is a comprehensive program that covers topics like accounting, business law, and economics. These subjects are used in almost every industry in some way, and the finance degree is the perfect foundation for people who want to make decisions that affect their companies' bottom lines.
A finance degree can lead to an entry-level position as an accountant or financial analyst, but it's also a great option for students who want to pursue higher education at top business schools or graduate programs. The skills you learn in this program will help you build a strong career foundation that will allow you to work in many different areas of the business world.
Finance degrees cover a wide range of topics
A financial degree usually covers a combination of technical and theoretical knowledge, including the basic financial knowledge needed to begin a financial career. Learn how wealth is measured and how finance influences and shapes corporate behavior. Economics and statistics are also covered because they are important for understanding finance. Other important financial subjects that are likely to be taught are accounting, mathematical methods, macro and microeconomics, and information technology. The optional module will be available later in the program. Students can choose specific directions for pursuing and taking courses in areas such as tax, auditing, business strategy, business and labor law, management accounting, advanced accounting theory, and risk management. With a wide range of subjects, the Finance Course prepares students for a similarly wide range of financial professions. This includes roles in areas such as commercial banking, financial planning, investment banking, cash management, insurance and real estate.
A Look Into the Entry Requirements for a Finance Degree
Finance degrees are often a great way to get your foot in the door of the finance world. While many people go on to get a Master's or Ph.D., those who earn a Bachelor's degree in finance can find jobs in a variety of fields. In order to choose a good degree program, it's important that you understand what the entry requirements are for finance degrees.
The first step is making sure that you have taken all of the necessary prerequisites for your chosen field. This means completing high school with at least an average GPA, and then taking college-level courses in math, English, science and social studies. For example, if you want to major in business administration at a four-year college or university, you should take classes such as algebra II and trigonometry (or their equivalents) as part of your pre-requisite coursework.
After completing these classes, students can apply directly into an undergraduate program at their chosen school. Some schools may require applicants to complete an essay or other form of application essay as part of their application process;
Usually bachelor`s degrees in finance remaining for 3 or 4 years, at the same time as a Masters in Finance will remaining for one or . In the UK, undergraduate finance publications are in most cases 3 years, besides for in Scotland wherein they're 4, and postgraduates examine for one year (in Scotland, ). In the US, finance is in most cases taught for 4 years at undergraduate level, and at master`s level. Unlike accounting, that's a really narrower field, finance publications cowl a extensive variety of subjects, which might be designed to offer college students a extensive-achieving knowledge of the enterprise international today. Teaching generally consists of each lectures and realistic seminars. Assessment strategies are a combination of man or woman module assignments, institution challenge paintings and written examinations.
Key Skills
Common skills gained during a finance degree include:
-Understanding of financial markets and their dynamics
-Understanding of investment and risk management techniques
-Ability to apply quantitative analytical methods to real-world problems
-Ability to communicate effectively with others
-The ability to analyze financial data
-An understanding of how the financial markets function
-An understanding of how to use data to make informed decisions
– Financial analysis
– Business forecasting
– Financial modeling
– Cash flow forecasting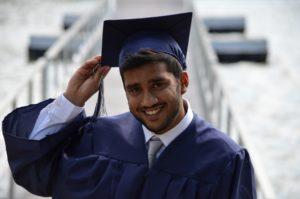 The Four Most Common Types Of Finance Degrees
Aspiring financial professionals have several learning options. You may be able to start with a two-year associate degree program and move to an entry-level role, or you may be able to earn an advanced degree, such as an MBA, before entering the financial industry. Whichever way you choose, your financial education will cover core subjects such as economics, accounting and investment management and prepare you for your financial career. "Once you have a two- or four-year bachelor's degree in finance, you're ready to go from the beginning," said Cliff Auerswald, President of All Reverse Mortgage, Inc. "Once you have these degrees, you are familiar with topics such as the basics of economics, business accounting, financial analysis, and current real estate law. Advanced degrees in finance will take you further."
Associate Degree
-About the degree: You can earn an associate's degree in finance at many community colleges and online schools. You may see this degree listed as a College of Finance or a College of Financial Management depending on the school you attend. Some schools may also offer an associate degree option in business with a major in finance.
-What you'll learn: You'll take foundational courses in writing, math, and science at the university level, as well as financial courses such as economics, risk management, financial accounting, management investment and financial management. 'Financial analysis.
-How long it takes: two years
-Potential Jobs: Students completing their associate's degree can seek positions as accountant, associate financial analyst, financial secretary, associate accountant or loan officer.
Bachelor's degree
-About Degree: Bachelor of Finance degrees are usually a Bachelor of Science in Finance or a Bachelor of Business Administration in Finance. Some schools may also offer a bachelor's degree in finance, but this option is less common. The general format of the study programs will be the same no matter which route you choose. However, if you want to pursue a business-focused finance career, you should look to schools that offer a Bachelor of Business Administration in finance.
-How long: Four years
-What you will study: You will take core courses to graduate in areas such as Math, English, Science and Humanities. In general, a Bachelor of Science will require more core courses in science and math, while a Bachelor of Arts will require more courses in liberal arts subjects such as social studies and languages. Brother. A bachelor's degree in business administration will require more business-oriented subjects. In addition to your core courses, all finance bachelor's degrees will require you to complete courses such as economics, risk management, corporate finance, investment management, marketing, statistics , business accounting, stock market fundamentals, and wealth management.
-Potential Jobs: Graduates of bachelor's programs can pursue careers as accountants, financial analysts, budget analysts, investment bankers, and personal financial advisors. .
Master's degree
-About qualifications: There are two popular graduate degrees available to finance professionals. You can choose to earn a Master of Business Administration (MBA) degree in finance or a master's degree in finance. An MBA degree can prepare you for a wide range of finance-focused business roles, while a Master of Finance degree will prepare you for senior finance positions.
-How long it takes: Two years beyond your bachelor's degree
-What you'll study: An MBA program will cover business and financial topics. You will take courses on topics such as business ethics, management, financial planning, marketing, accounting, organizational behavior, operations and corporate responsibility. The Master of Finance will focus on finance and your subjects will include economics, accounting, financial planning, corporate finance, investment and portfolio management, financial regulation and financial regulations.
-Job Potential: You will be prepared for advanced roles with an MBA or Master of Finance. This includes job titles such as chief financial officer, financial analyst, auditor, controller, credit manager, and chief financial officer.
Ph.D
About the degree: At the doctoral level, students can choose between a Doctor of Business Administration (DBA) in finance or a PhD in finance. A DBA will focus on more professional courses, while a PhD will focus on research and academic courses.
How long it takes: Two to three years beyond your master's degree
What you'll study: In the DBA program, you'll complete high-level business courses such as leadership ethics, management strategy, global economics , corporate governance, business intelligence, financial management and financial strategy. In the PhD program in finance, your coursework will include advanced economics, econometrics, statistics, financial decision making and advanced accounting theory.
Potential Jobs: A PhD can qualify you for positions with large or exclusive employers where you can manage teams of financial professionals. You can also open a financial agency and support your own clients. In addition, a PhD in finance allows you to teach finance to aspiring business and finance professionals.
What about certification?
Several certifications are available for financial professionals. None of these certifications are required; however, they are still very important to some employers. Typically, employers only hire candidates who have obtained certification. Additionally, earning a certification can increase your salary and help you advance in your career.
Recommended financial professions for certification include:
Accountant — Acquiring the Certified Public Accountant (CPA) certification from the International Association of Professional Accountants is recommended for accountants. You will need to complete at least 150 hours of accounting education and pass an intensive four-part exam before you can earn your CPA certification.
Personal Financial Planners – Earning the Certified Financial Planner (CFP) certification from the Board of Certified Financial Planners Standards is a popular choice for business planners. financial plan. You will need to have at least a bachelor's degree and complete a financial planning training program approved by a certification board before you can sit for the certification exam.
Financial Analysts and Investment Bankers – Financial analysts can earn a certificate as an Accredited Financial Analyst. The certificate is offered by the Chartered Financial Analysts Institute and involves completing a training program and passing an exam. Several levels of CFA certification are available.
Budget Analysts and CFOs – Financial professionals who manage corporate finance can advance their careers with the Certified Treasury Professional (CTP) certification from the Association of Professionals. finance. You'll need two years of a full-time finance job or a graduate degree in finance to sit for the CTP exam. 
Do I need a license to work in finance?
Most finance jobs have no licensing requirements. However, you will need a license if you want to sell real estate or insurance. Licensing requirements in these occupations are set by each state. You will need to meet your state's requirements and obtain a permit from the appropriate state agency. You will need to keep your current license to continue selling real estate or insurance policies in your state.
Are finance degree programs offered online?
Finance degrees offered as online programs are very popular. Many of these programs can be completed 100% online and allow you to work at your own pace. You can take your classes in the evenings, weekends, or at a time that suits you best. Some programs have course or internship requirements that you will need to complete in person. This is not always the case, and it is more common in MBA, DBA and PhD programs than in other courses.
Salaries and job prospects in the financial sector
Your salary as a financial professional can depend on the exact location, certifications, and job title. Your education level can also make a big difference in your salary. Going from an associate's or bachelor's degree to a master's degree can make you more money. Financial professionals have a bright job outlook, according to the U.S. Bureau of Labor Statistics, with CFOs predicting 17% job growth through 2030. This is likely due to demand for professionals can manage money and help businesses and individuals develop sound financial plans. . Additionally, as new technologies and developments in the financial sector evolve, different types of roles may be introduced into the profession to assist finance officers and analysts.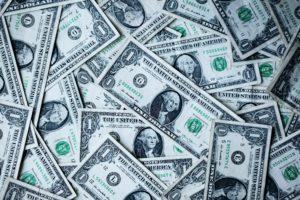 Conclusion
Students pursuing a degree in finance are going to have many different career opportunities open up to them. There are several Bachelor and Master degree opportunities available in the field of Finance. Finance students learn the basics of corporate finance and personal finance, as well as project investments. Students will gain an understanding of how to effectively allocate funds in order to see an increase in profit for a business. Students also learn about working with calculating ratios, reading financial statements, and applying financial terms. These are just some of the things that can be learned by someone who pursues a Finance degree.